Atelier Norma Hair Studio signed Giò Bressana
Giò Bressana, the artist who with his precious decorations furnishes houses and show rooms for the big names in haute couture and the VIPs of the international jet set, has signed in Bolzano the new image of the historic hair salon Norma Hair Studio by Mauro Basso in Piazza delle Erbe 37.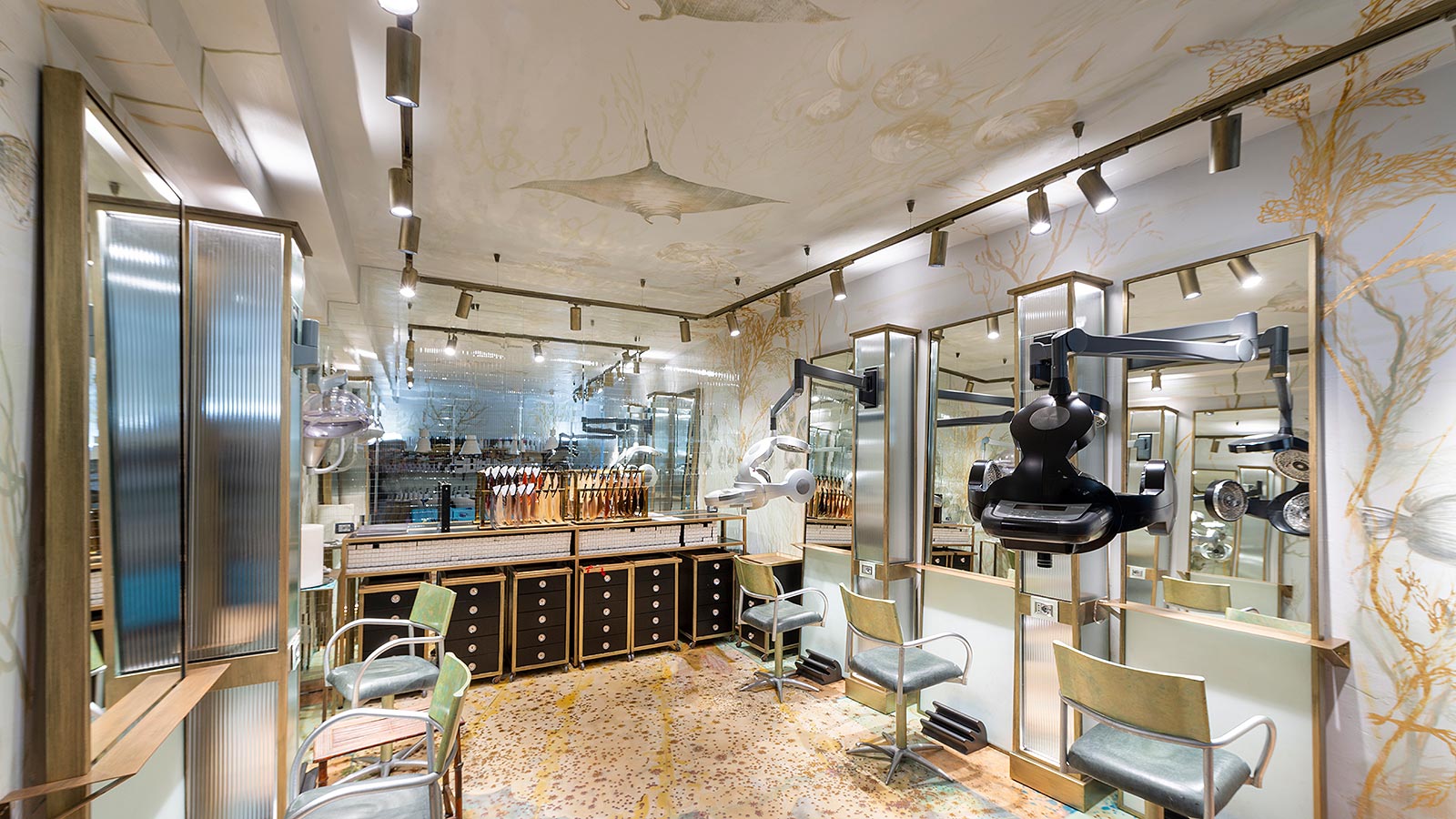 Before Giò's intervention, the style of the shop had Indian influences, no longer current. Mauro Basso therefore wanted something more contemporary and elegant, but also exclusive.
"I have maintained a monochromy everywhere as a factor of refinement and relaxation. The cannette glass in the lamps custom-designed for the salon and the columns are reminiscent of the Orient Express of velvet dressing gowns, silk blouses, important jewels and long dresses from Agatha Christie's novels. Eternal symbols of feminine charm".
(Gio Bressana)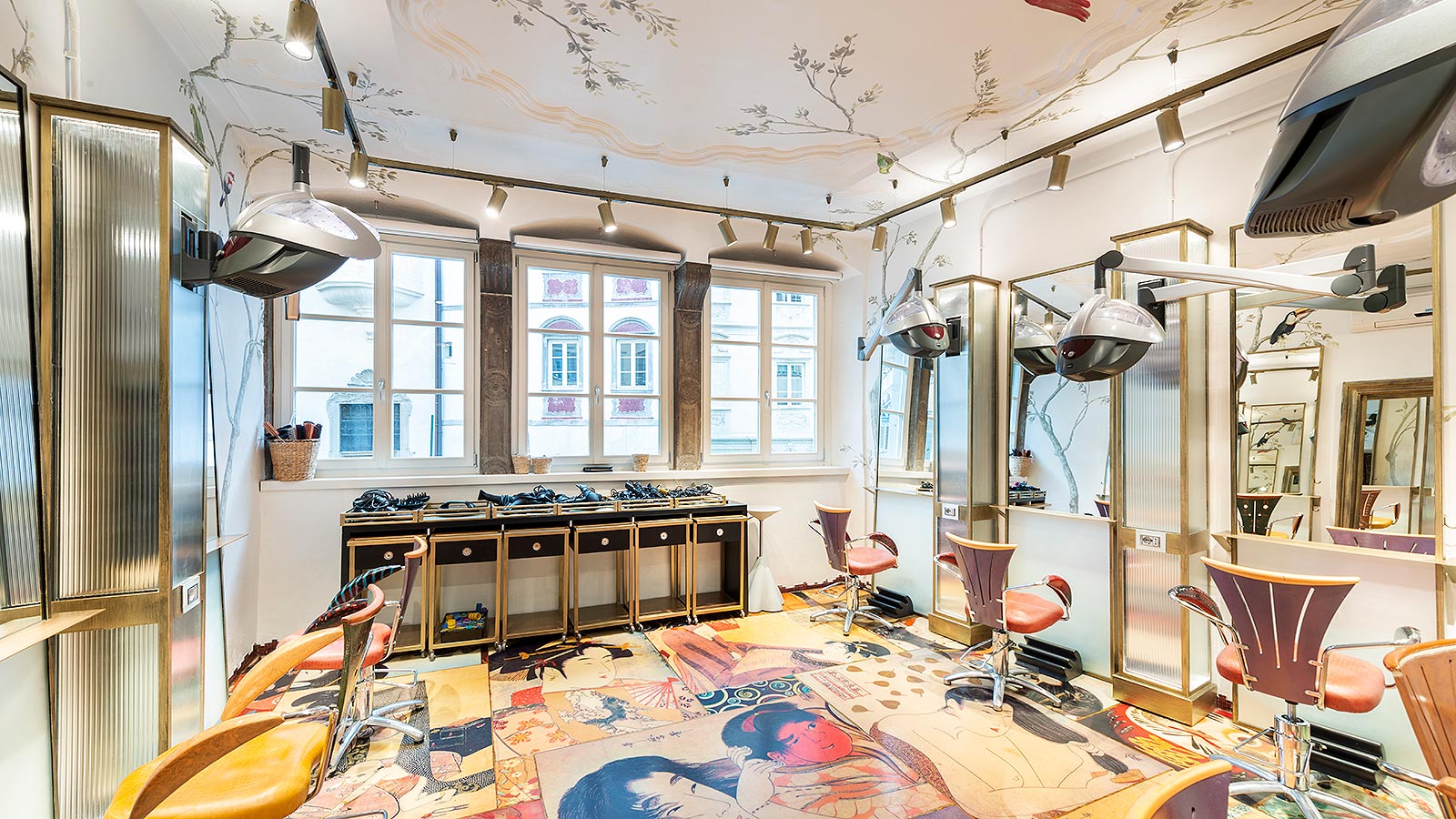 In this dream scenario, there are hints of colour that give shape to the parrots and fish drawn, for example, designed to enliven the atmosphere with refined touches of joy.
The reception is reminiscent of a vintage bar counter with brass-covered cannetted glass and a sofa recovered from a psychiatric hospital. The washing room is an aquarium on the ceiling and the rest of the room. The 2 communicating cutting rooms are decorated with monochrome "Chinoiserie" inspired by the Menz Palace in Bolzano. The 18 trolleys are also works of art supporting brass workstations.
The absolute protagonist is the entrance, which is a meeting point, with a 100 square meters room furnished with ceiling plants, a bar where you can taste herbal teas and a selection of special coffees and the library corner.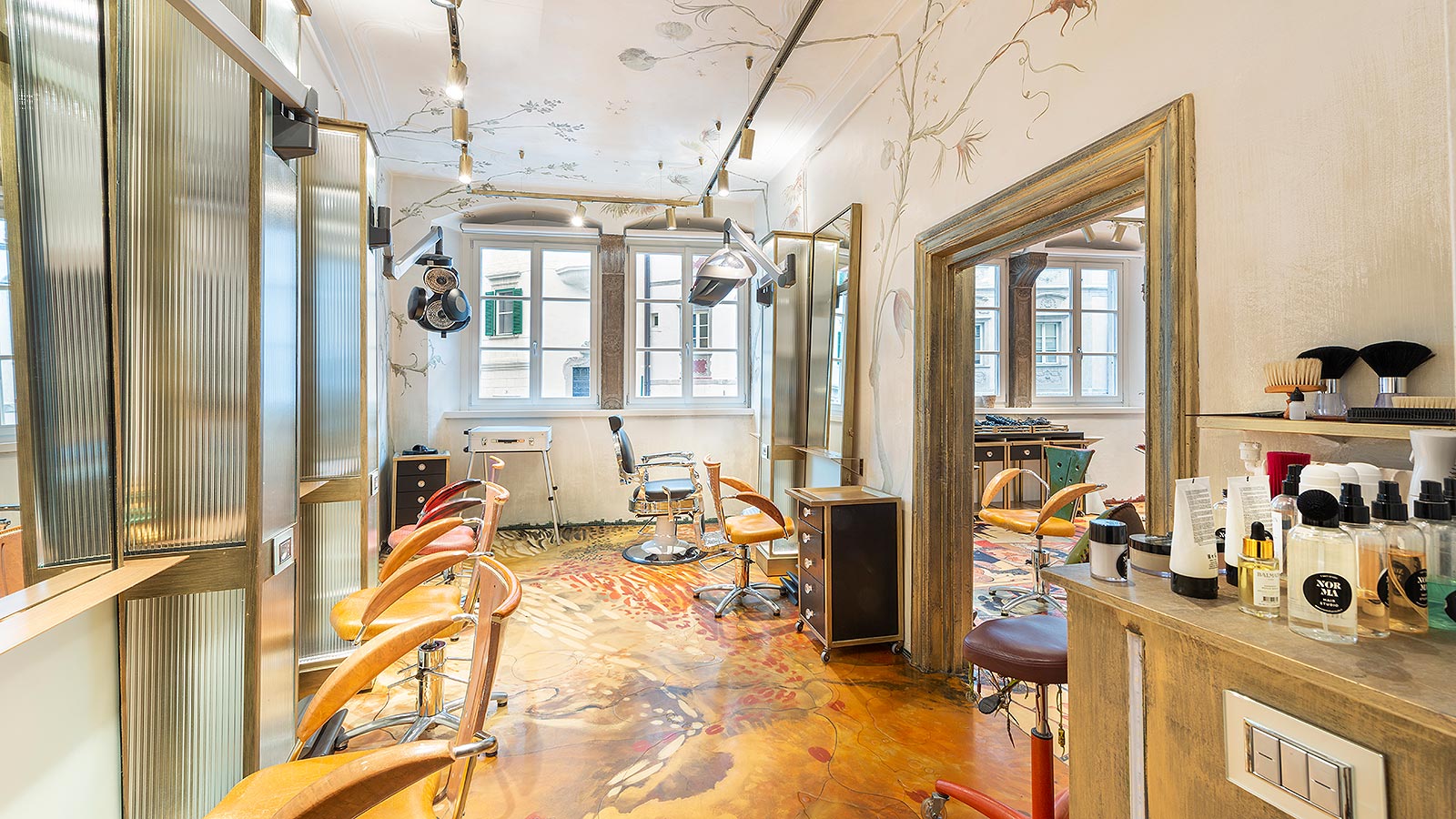 "The collaboration with Basso was a challenge because Mauro is also an artist with a strong personality supported by a know-how rooted in his family as it was his mother who opened the salon that still bears his name, Norma. A woman who has worked with the greatest fashion designers and has created new trends herself. A legacy that Mauro successfully renews".
(Giò Bressana)